RDangerous
bathroom, bathroom designer, bathroom remodel, bathroom remodeling, bathroom remodeling contractor, bathroom renovation, designer, home design, home improvement, home renovation, remodel, remodeling, remodeling project
The bathroom has always served as a place in our home that offers momentary solitude from our day-long stress. Whether it be at the starting of the day or after a hectic day at work, we look forward to a nice warm shower in the relaxing and soothing ambiance that cleanses away all of our mundane thoughts.
Bathroom remodeling is one of the most satisfying and important activities in home improvement. Here are some tips and ideas to consider:
Keep it simple
Maintaining a simple design and avoiding excessive detail will. provide a cost-effective solution, while achieving a sophisticated appearance. Experts often suggest a light color spectrum, as dark colors can make space feel smaller than it actually is. Even the bathroom fixtures, such as the toilet, bathtub, and basin should be selected as white or in lighter shades. When designing the restroom, one should seek to strike a balance among all of the components.
Hire an expert
The bathroom can be one of the most difficult rooms in one's house to renovate. There are both functional and design aspects to consider, several of which ma
y be too overwhelming for the average homeowner to successfully manage in a DIY project. In that case, consider contacting an expert to design and build your new bathroom. The best

Bathroom Remodeling Contractors

will be able to show you their portfolio of the different designs and layouts that they have created in the past. They should also give you a clear estimate of the budget and the overall duration of the project. 
Choose the right flooring
The right materials will provide rigidity and durability against everyday use. Given the moisture that will inevitably end up on your bathroom floors, wood is not the most suitable material. Ceramic, porcelain, and vinyl are considered as the best flooring materials given their imperishable nature.
Allow extra space
Built-in or wall-mounted soap dishes and toilet roll holders are advised to permit more space. Instead of separate bins and drawers, recessed cabinets and shelves will occupy less room, giving an airy, fresh feel. It would be a good idea to avoid cheap fixes, like plastic trays, which may not stand the test of time. In addition, consider installing flattened lights instead of bulbs or fixtures for a cost-effective, warm ambiance.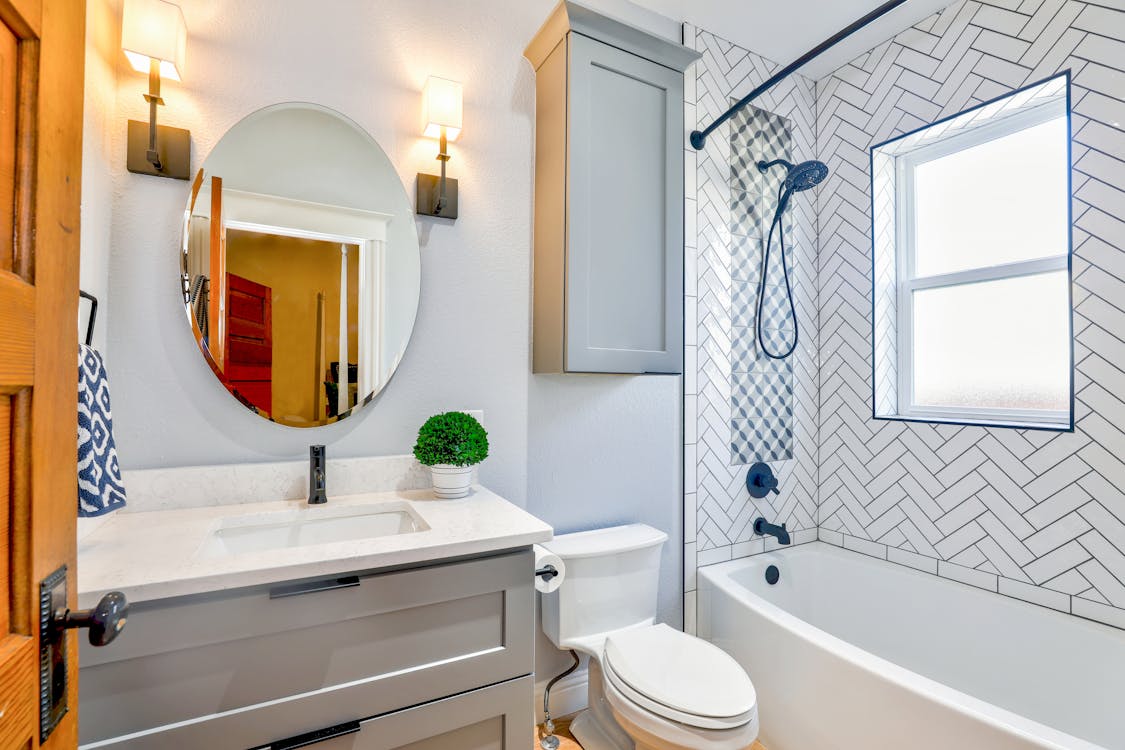 Install durable fixtures
Showers and faucets need to be chosen in such a way that they serve both functionality and aesthetics. For those with young children who like to splash around in the tub, it may be wise to waterproof the cabinets, electric appliances, and flooring.
Ensure that you have proper ventilation
Oftentimes, we get swept so up by the surface details of a project, that we overlook the maintenance and structure of a home. Exhaust fans and properly sized windows will reduce moisture build-up, thus preventing deterioration.
Ready to transform your bathroom into an indoor oasis?
There are many considerations when it comes to remodeling your bathroom, and we couldn't have possibly included all of them in this article. Therefore, we recommend consulting the professionals at Inspired Remodels. You can give them a call today:
Inspired Remodels
21098 Bake Pkwy Suite 102, Lake Forest, CA 92630