As shocking as it is, we're now approaching the last days of summer for 2020. Nearly a whole year has been spent under lockdowns of various kinds, suffering from popular unrest and dealing with the constant trumpeting of the political class as the election season once again rears its ugly head.
One refuge that's left to us is homemaking and home improvement, and many of us have taken the opportunity to update our kitchens, spruced up our living spaces, and, of course, dive into yard work that has been left on the backburner for years. Landscaping in particular has been catching our interest of late, as this summer has been unusually fruitful for our flower gardens.
Late summer landscaping projects can range from planting some late blooming flowers, like dahlias, asters, and cardoons, to something as grand as an entire new outdoor kitchen and entertainment space. It really depends on your budget and how long you're willing to spend on or away from your yard.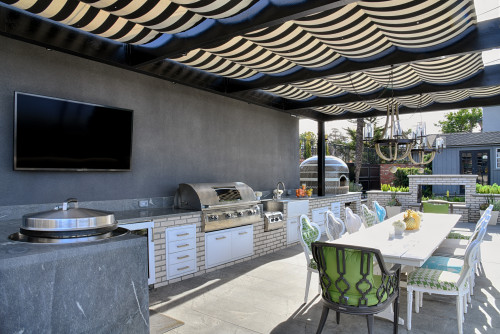 For the really big projects, it pays to get some professional help, especially when considering adding some hardscape like a fireplace fixture or a custom pergola. For our San Diego fans, this of course means getting in contact with the local landscaping superstars Torrey Pines Landscape Company.
Winner of countless local awards for their unique and fabulous landscaping designs and implementations, Torrey Pines has been at the forefront of many recent trends in the world of yard design, mixing world-wide traditional styles with a number of more contemporary designs. The company continually bests itself with one spectacular project after another, and it's difficult to see if any other firm can match the creativity and capability of the enterprising team.
Pictures of the projects they've completed show a mastery of creating a landscape that harmonizes the architecture of the home with the natural beauty of southern California, with local and imported flora blending seamlessly with hardscapes made to maximize enjoyment of the gorgeous weather. Don't take our word for it, though; their social media profiles are overflowing with positivity from the many clients whose dream homes have been made a reality thanks to the company. Take this single excerpt from Robert Engler's review of the company on houzz:
Torrey Pines is the 4th company , starting over 10 years ago, we have had for landscapers. We had two mow & blow companies, and one other professional company but weren't happy. TP fantastic. Our site supervisor is a true horticulture expert, the employees have an educational 1/2 day every other week, we NEVER have to worry about anything and our 1 acre+ of landscaping is a joy and pleasure. They just did a major needed driveway and retaining wall replacement; they are excellent hardscape contractors as well. They asked to copy and paste the note I sent them, but it wasn't sufficient to communicate the quality of their work.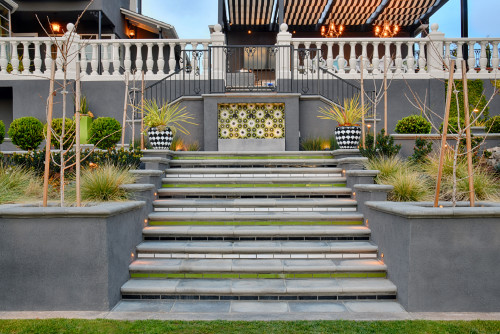 If you are looking to get the last major project out of the way before the summer is out and the fall officially begins, get Torrey Pines to draw you up something spectacular. You won't regret it:
Torrey Pines Landscape Company
+18584541433
5560 Eastgate Mall, San Diego, CA 92121